Valuation Bookings can be assigned to other members of staff within your branch. 
Step 1. To assign a Valuation Booking go to your OneDome calendar.

Step 2. Click the Valuation Booking you would like to assign.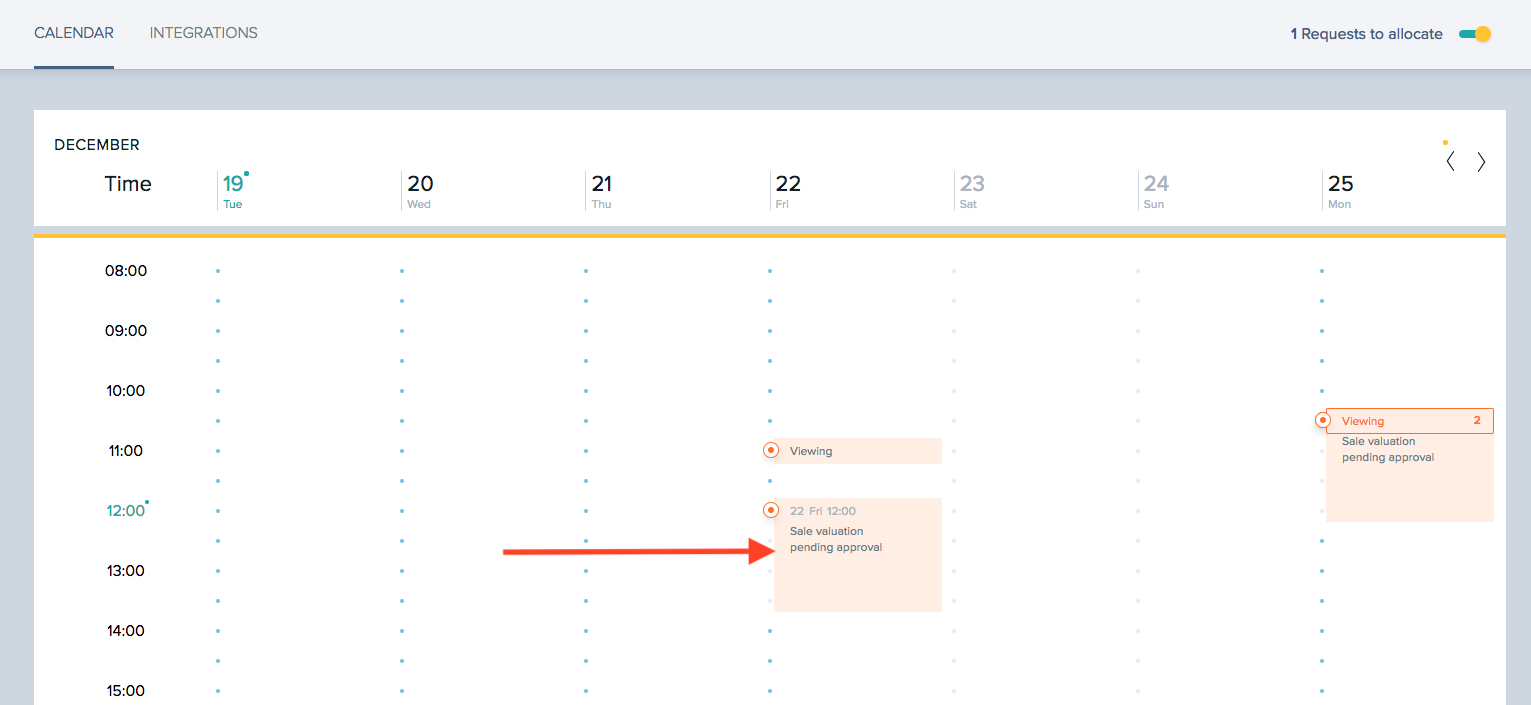 Step 3. The pop up will open where you would normally Accept, Decline or OneCheck your lead.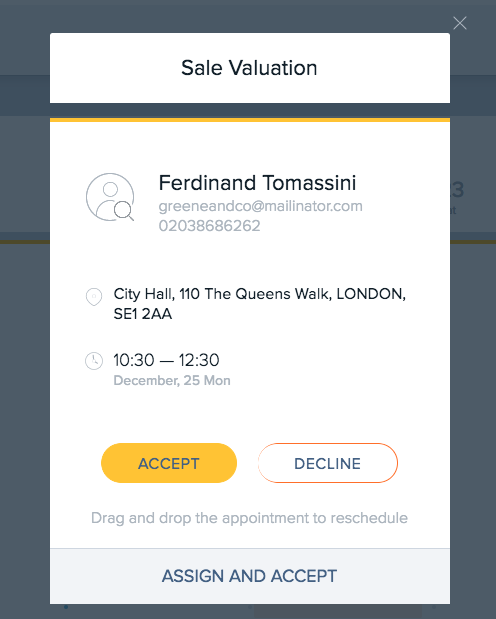 Step 4. Click 'Assign and Accept' at the bottom of the pop up.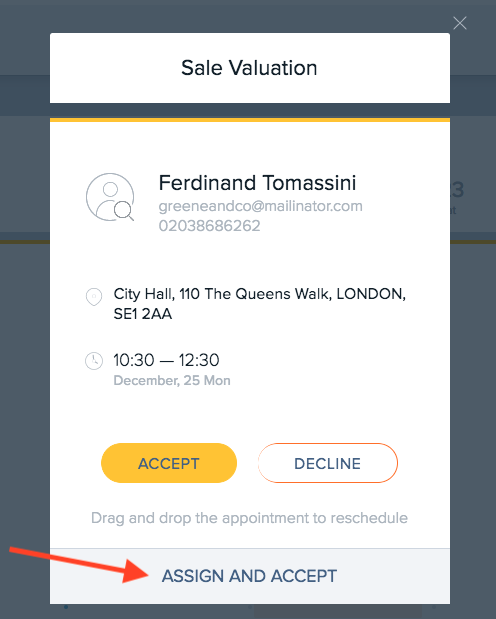 Step 5. Click 'Choose Agent' and a drop down of the staff within your branch will appear. 
Note: Only agents with available time slots will appear as an option in the drop down.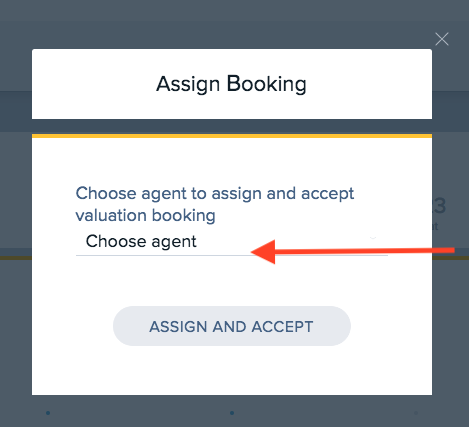 Step 6. Select a branch member from the drop down and the 'Assign and Accept' button will turn yellow.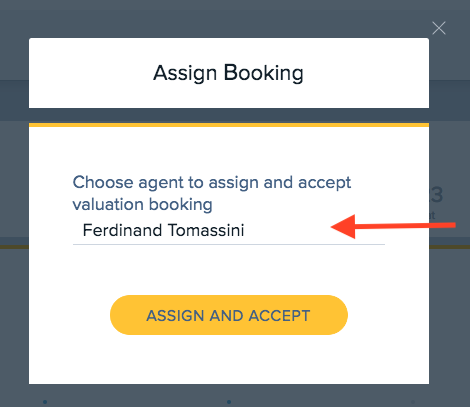 Step 7. Click 'Assign and Accept'. The Valuation Booking will now appear in the agent's calendar that you chose as accepted event.
Note: Assigning Default Branch Valuation Bookings is covered in a different article.