Operational postcodes allow the system to allocate valuations and viewings to the correct branch. Make sure that you listed all postcodes operated by a branch.
It is possible to specify different types of postcodes:
 

| | |
| --- | --- |
| Type | Example |
| Postcode Area Level | "SW", "CR", "N" |
| Postcode District Level | "SW8", "CR2", "N6" |
| Postcode Sector Level | "SW8 1", "CR2 2", "N6 3" |
Step 1. Press on the three bars in the upper right-hand corner, and select Company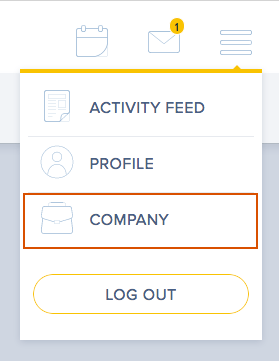 Step 2. Click the grey Down Arrow next to the branch name and then click the Pencil Icon below operational postcodes. Here you will be able to add or remove postcodes. 
Note: when selecting operational postcodes to ensure to select a postcode from the suggestions that appear and click save. Check the postcode appears after saving.