Installing the widgets on your site using Google Tag Manager is simple. Just follow the steps below.
Step 1. Click Add a new tag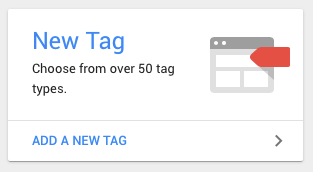 Step 2. Enter tag name and click Choose a tag type to begin setup...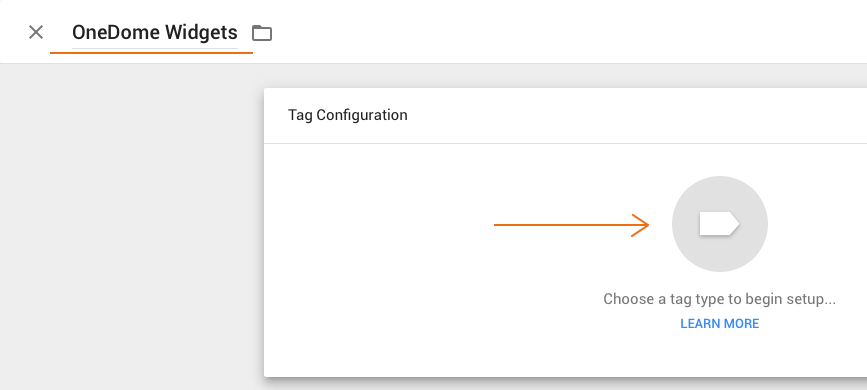 Step 3. Choose Custom HTML tag type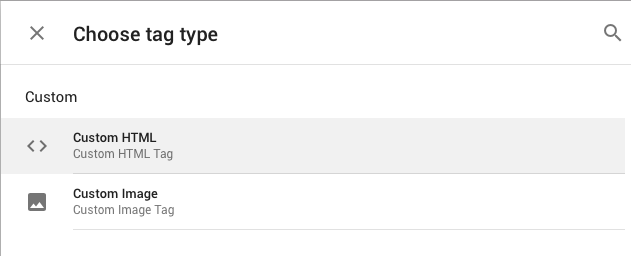 Step 4. Copy widget code generated by OneDome and paste into HTML section. You can optionally customise colours.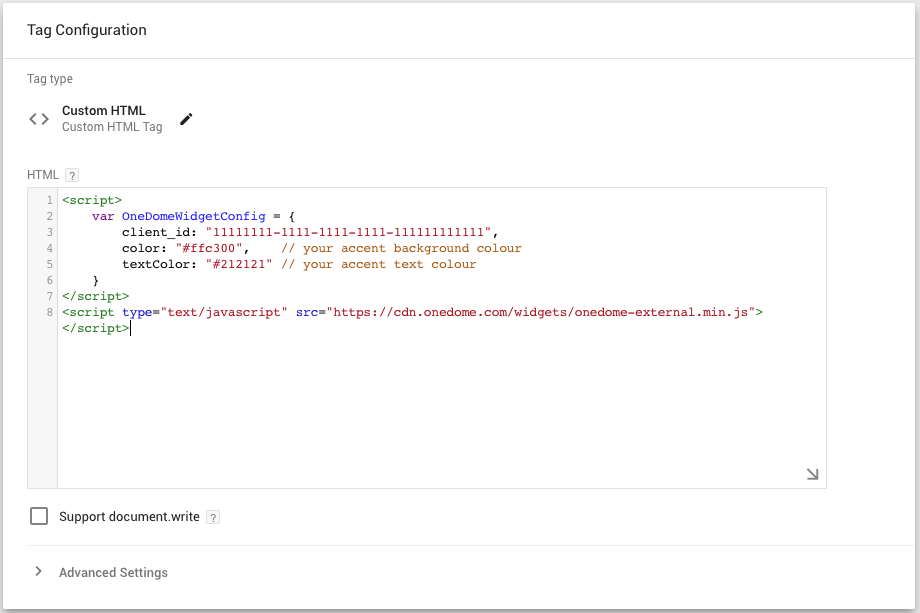 Step 5. Click Choose a trigger type to make this tag fire...

Step 6. Choose All Pages trigger

Step 7. Save your newly created tag and it's trigger by clicking Save in the top right corner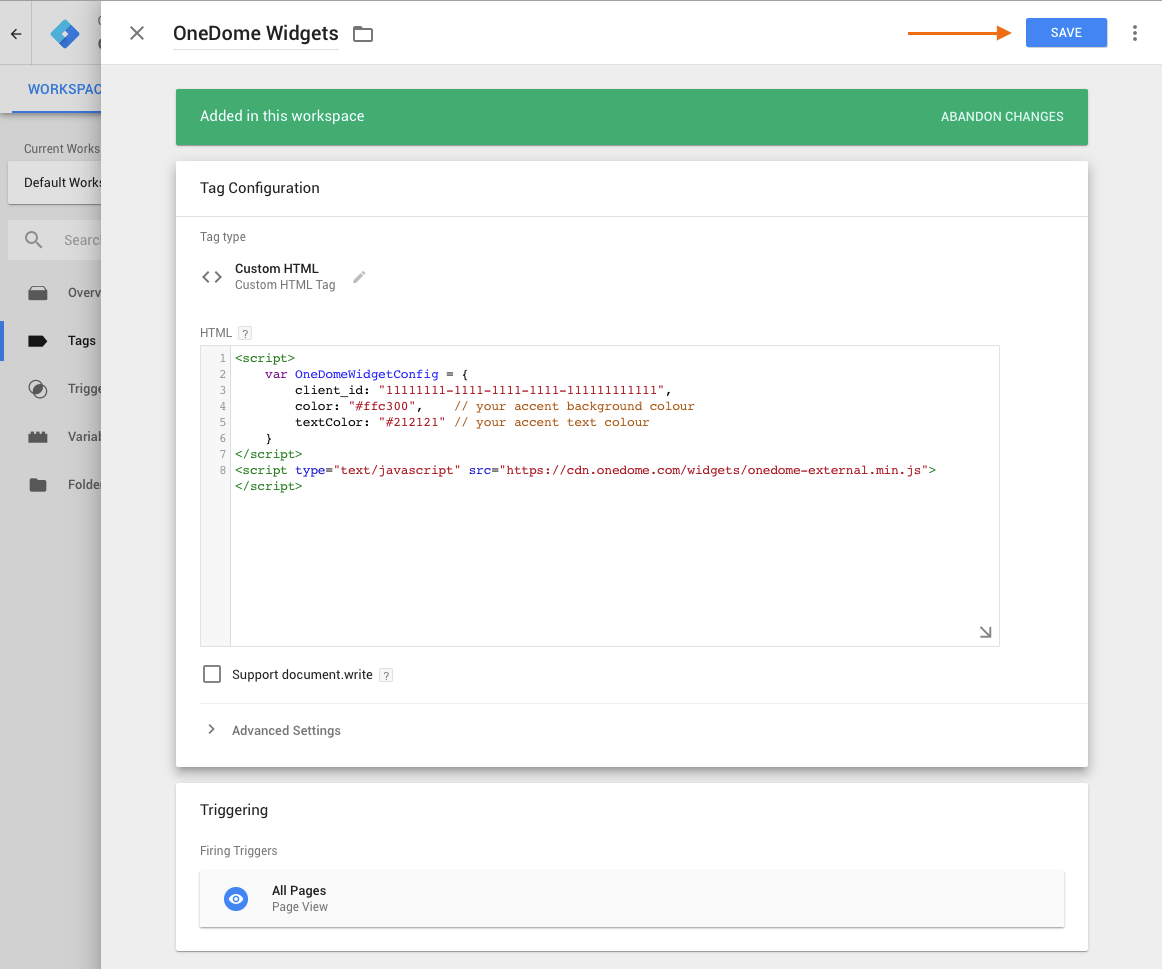 Step 8. Submit changes by clicking Submit in the upper right corner. Optionally you can preview them before submitting.
Step 9. Finally enter Version Name and hit Publish.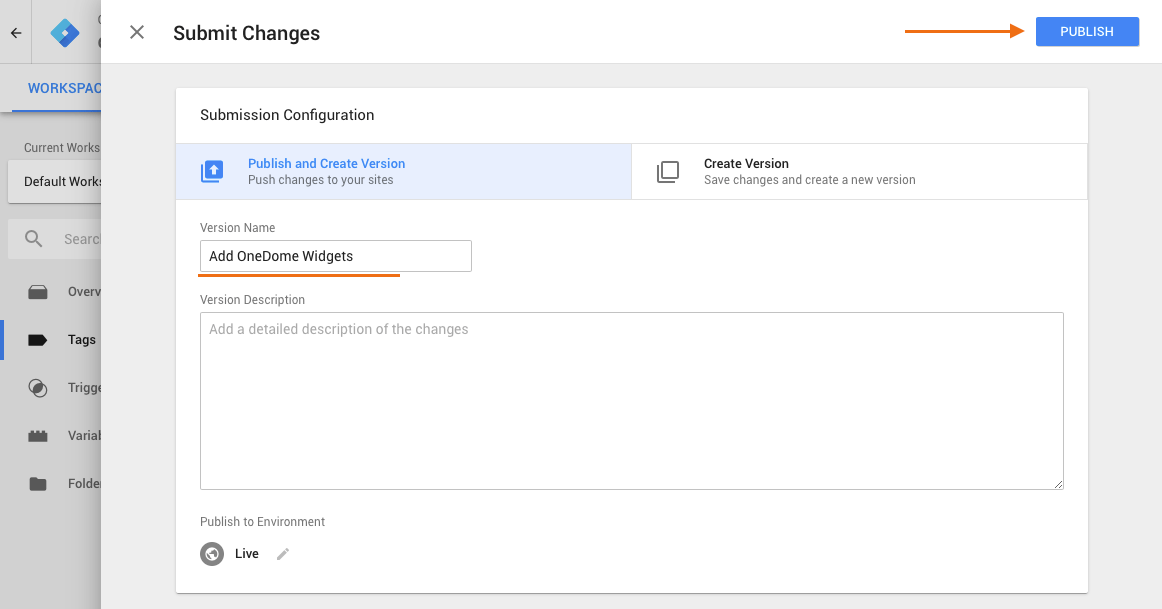 Step 10. Now you need to setup button on your website (e.g. viewing, valuation) to trigger widgets. Learn more here.