Finding a Conveyancer on OneDome is simple.
You can do it in a few easy steps.
1.) Press on the Messages Icon

2.) Select 'FIND A CONVEYANCER'

3.) Fill out your relevant property information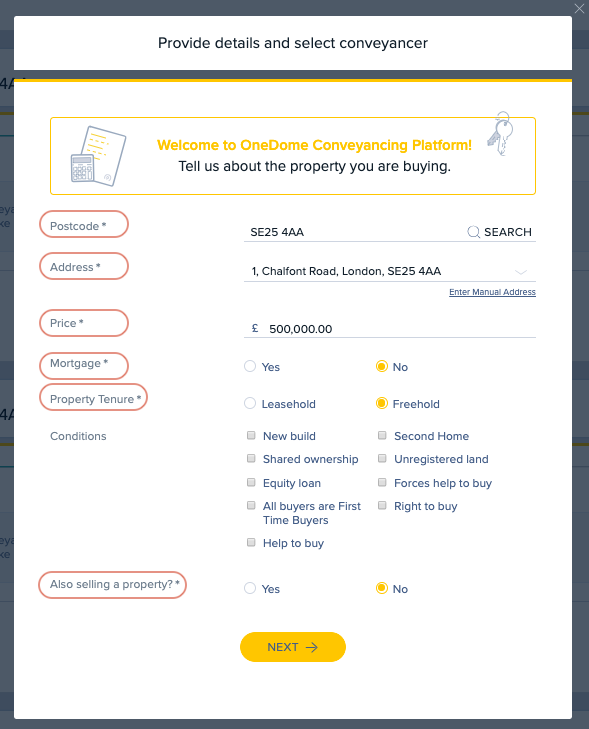 4.) Press 'NEXT' and you will see a list of all the Right Conveyancers for you.