To view your live conveyancing cases go to your messages page and click the conveyancing tab.
For each case you can click the drop down arrow to see how the case is progressing in real time. 

Click here to start a discussion to start a chat with the client, solicitor or multiple parties.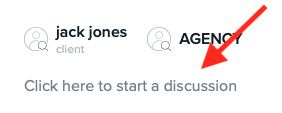 The messenger is encrypted and allows you shares files privately with your chosen parties.