Inviting a customer to the conveyancing marketplace will allow them to select from industry leading firms and begin processing their transaction within the system. 
Step 1. Within your your account, click Invite Customer and select to conveyancing.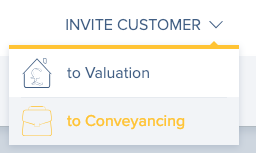 Step 2. Enter the details of the customer and indicate whether they are buying or selling.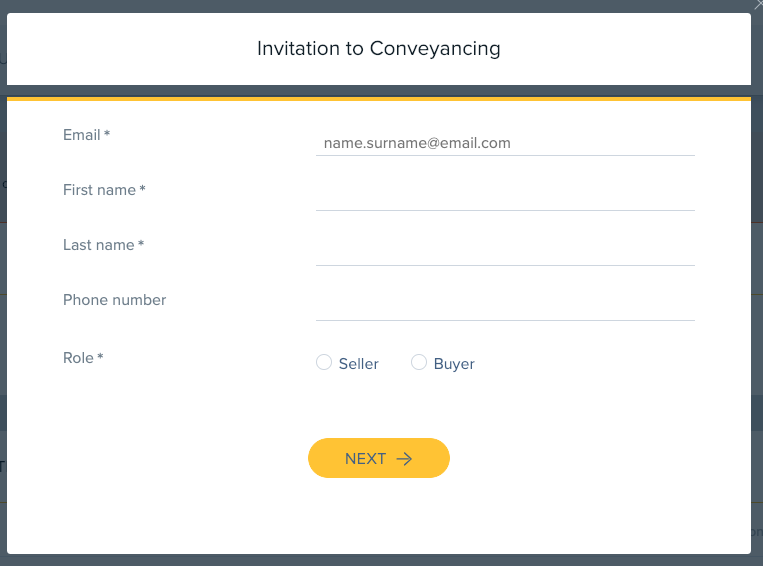 Step 3. Enter the information about the property.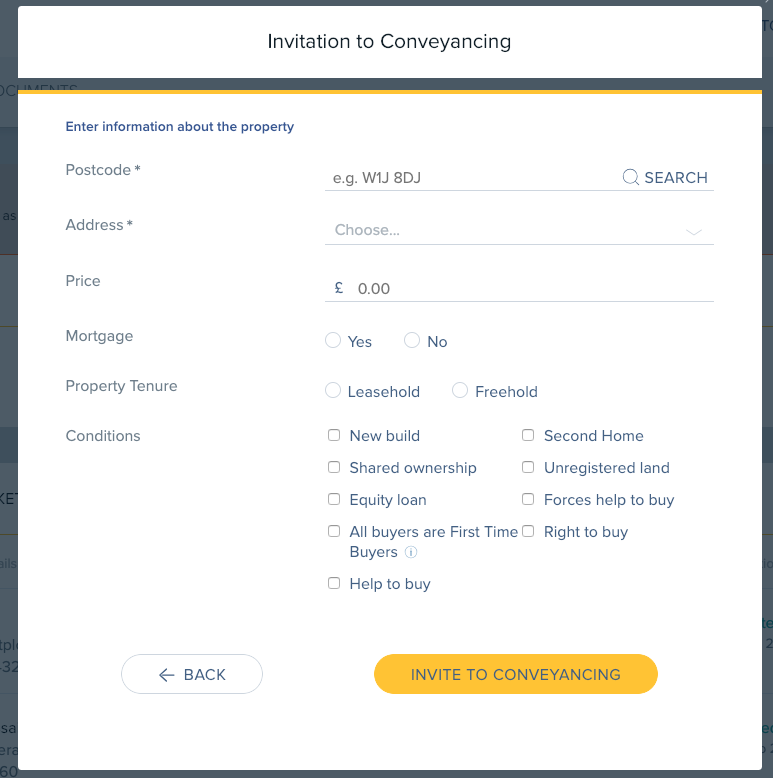 Step 4. You will receive the confirmation message below when the customer has been successfully invited.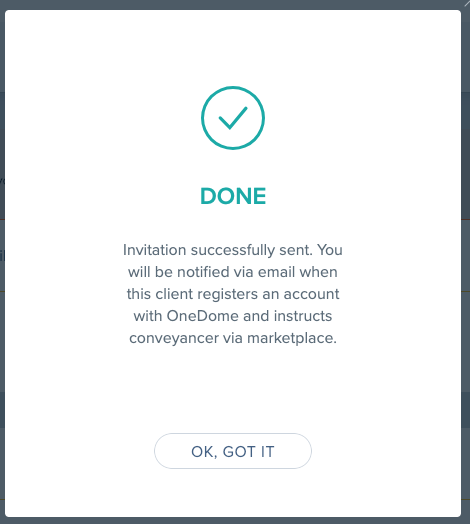 Note: the actions above will only be able to be performed by estate agent account holders.